News
IPS helped BT Events build a complete theatre to stage a panto in an aircraft hanger.
IPS will be closed for Christmas until Jan 2nd 2018 – Thank you all for an amazing year!
IPS to launch new roof structure at The Showman's Show 2017
2017 marks the 11th year that IPS have been supplying Outdoor Stages and technical services to the Aylesbury Town Council event.
Read more: IPS Turn it up to 11 with Aylesbury Parklife Weekend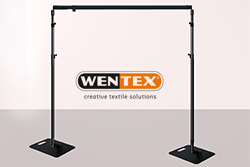 IPS fully adjustable Wentex Pipe & Drape system is ready to hire - now with Black & White drapes