News
IPS can supply a full range of platforms, stages, gantries, towers and support structures for all your event needs.
The campaign to highlight the need for government support for the events industry to survive the COVID-19 crisis continues
Scheduled works have now been completed with a resurfaced yard area, updated loading bay and other improvements.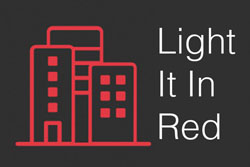 Venues and Event Production companies all over the UK have been turning red to raise awareness for the support required because of COVID-19 restrictions.
IPS can offer a complete technical package – just choose your location, and add your audience (and popcorn)