Happy Christmas and looking forward to 2021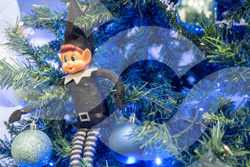 2020 has been an especially challenging year for all kinds of reasons, and we are pleased that despite facing some dark times, IPS is still going strong. It certainly would not have been possible without all our amazing staff, suppliers, and customers, who all have their own stories from the year. It has been a privilege to work alongside you all, and whilst we understand that the changing of the year will not change the challenges still being faced both in events and for us as a nation, we are looking forward to whatever new projects and opportunities the next year brings.
Rather than sending the usual gifts and cards, this year we have instead donated to industry charity Backup to enable them to continue to support people within our industry who are struggling in these hard times. Find out more about their work here.
The IPS offices and Warehouse will be closed from 5:30pm on Wednesday 23rd December 2020 and reopening at 8:30am on Monday 4th January 2021 - more details here. As ever, our out of hours support service will be available for any continuing projects over the break, and we look forward to working with everyone again in the new year. Please get in touch if you have any Staging & Structures, Technical Production or Trade Hire projects coming up that require Staging, Rigging, Lighting, Video, Sound or Power equipment – or if you just want to catch up.
On behalf of all the team at IPS, it just remains for us to wish you all the best this Christmas, and for a more positive 2021.